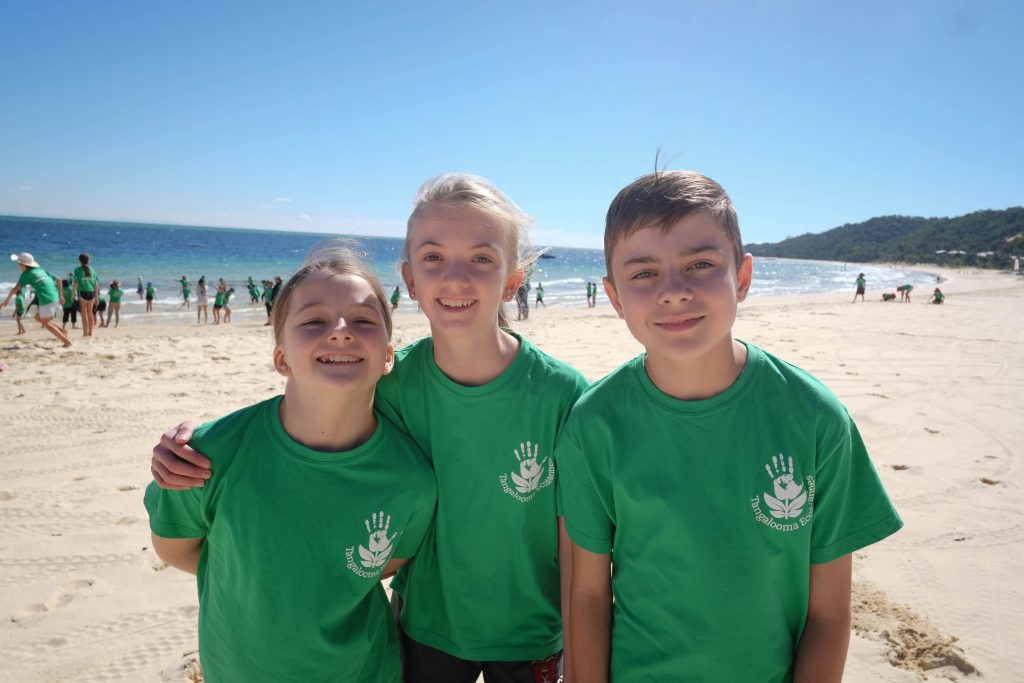 An EcoMarines update!
I just wanted to share with you some really GREAT stuff our Year 6 Environmental captains have been up to!
Earlier this year, Ede, Riley and Caitlin were selected to help create Online Training videos for other Tangalooma EcoMarine schools! Dini from the Tangalooma Ecomarines, came out to school and we spent an afternoon filming the videos! We hope to share them on assembly, but thought you might like a sneak peek!
We then attended Tangalooma for a day, where we were able to network with up to 33 other Tangalooma EcoMarine schools! We worked as a team to complete a scavenger hunt on Tangalooma, and listened to the Brisbane City Council, Urban Utilities and other EcoMarines schools tell us about their projects. We enjoyed some free time before listening to the Wild Dolphins talk. We even got ready to feed the dolphins, but missed out because the weather turned on us!
After our trip to Tangalooma, we were invited to speak to the CEO of Urban Utilities to share what we do at St Paul's as Tangalooma EcoMarines. We loved travelling into Fortitude Valley, and sharing lunch with executives! We shared with them our Wrapper Free Wednesday initiative, and our Mini-EcoMarine program. We even told them about the Koala Corridor that Mr Mackenzie-Smith initiated! We shared with them some of our great ideas for this year, and we heard back that they were very impressed with our presentation! We were also able to watch the free 'Beneath our streets' Science Show by Street Science and that was AWESOME!
Hannah from Tangalooma EcoMarines then invited us to help out at the Green Heart Fair on Sunday! Ede and Mrs C spent some time talking to people at the Cleanaway stall, where we asked children how they recycle at home! Ede and Mrs C then did a big speech (at the last minute) where we encouraged people to do a few things:
Roll up your alfoil into a ball before putting it into the recycling bin (it helps in the recycling process)
Put your fruit stickers on some soft plastics before putting them into the general waste bin (This stops the stickers from finding their way to other places!)
Now we are ready to call upon our JS community to be 'Mini EcoMarines!' There will be some applications sent out via Seesaw in the coming weeks! We will also be organising:
Clean up Club
Waste Warriors Art display
A reminder of Wrapper Free Wednesday
Eco-Awards to be handed out at assembly each week from next term!
Kindest regards,
Erin Casablanca
Teacher