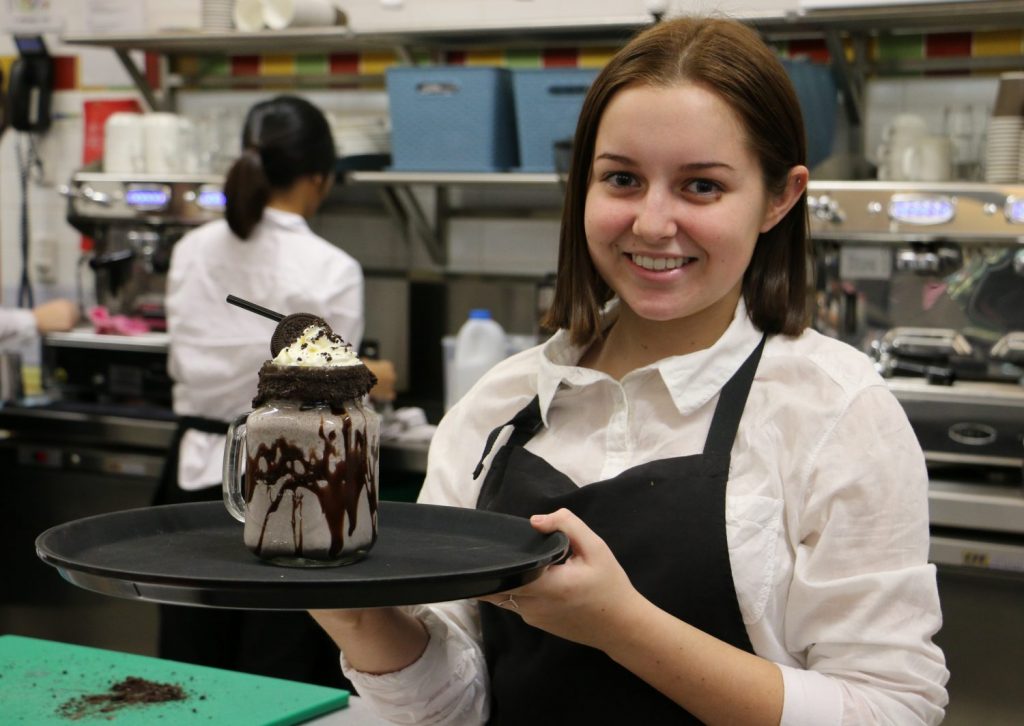 American-style Diner
The Year 11 & 12 Hospitality Studies classes will be holding their annual Pop Up Cafés later this month.
On Tuesday 23 August you will be transported back to the 1960's in an American-style Diner, open between 10am & 3pm. Look forward to Cheeseburgers, Filthy Fries, and Pumpkin Pie.
On Thursday 25 August, between 10am & 1pm, customers will be able to sample the seasonal flavours of a menu featuring local winter produce, including a hearty Shepherd's Pie, classic Vichysoisse, and healthy "Raw Vegan" Brownies that taste decadent.
On each day there will be a different menu, featuring espresso coffees and "loaded" milkshakes, with flavours such as Salted Caramel and Ferrero Rocher.
We always cater for dietary needs and all food and drinks are made in house by our very talented students.
Spaces are limited so please book early. Tables of One to Four guests are available.