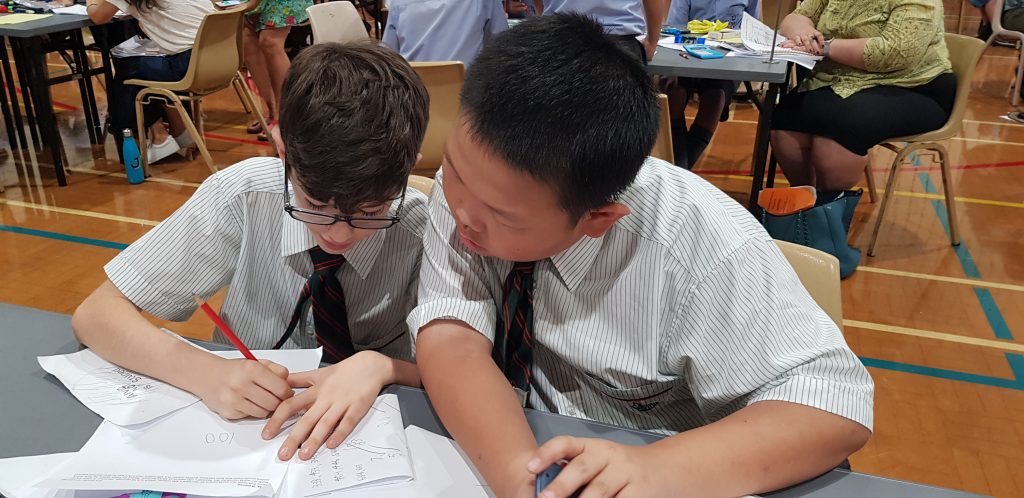 All Hallows' Maths Tournament
Recently four teams of Year 6 and 7 students competed in the All Hallows' Maths Competition, hosted by All Hallows' School and Nudgee College.
Students jumped at the chance to be creative in their mathematical thinking and delve into some challenging problems, requiring a high level of intellectual engagement. All students represented our school with pride and enjoyed the opportunity to work cooperatively with their teammates.
Congratulations to all teams on what were some very impressive overall results for the day!