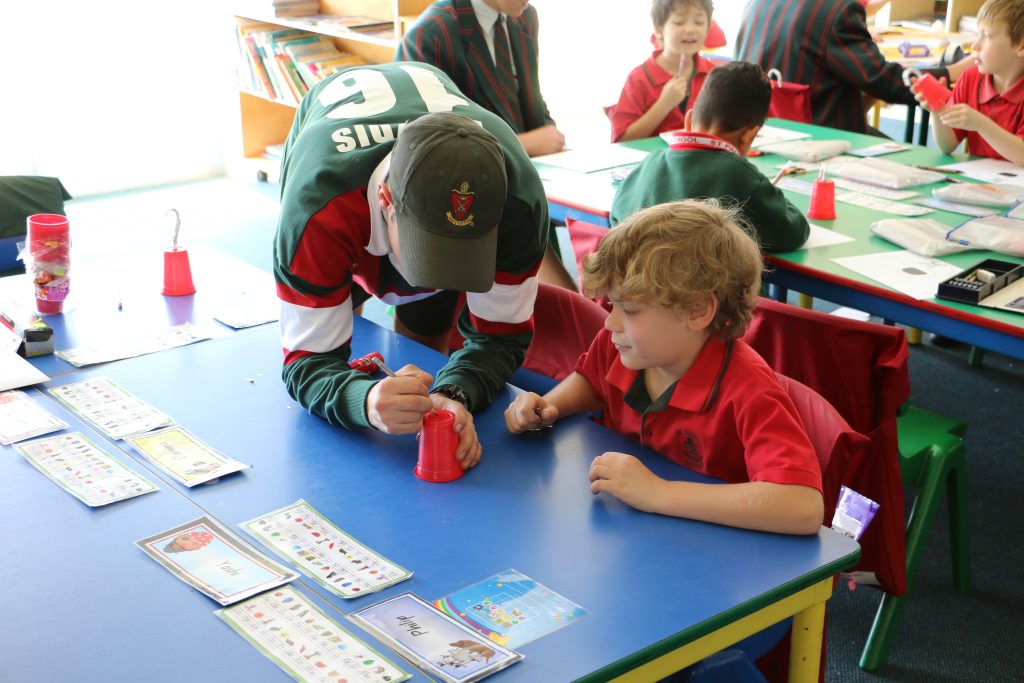 Ahoy there
Year 1 and Year 11 students are working collaboratively this morning, whilst completing their respective units of study.
Students in Year 1 are completing an English unit on Pirates, in particular, writing descriptions. They have researched pirates, drawn sketches and are now crafting typical pirate clothing – hats, hooks and eye patches. This unit also consists of Geography elements, as students will soon begin mapping.
Year 11 English Communication students are assisting with these classroom activities, as part of their 'How To' unit – "how do we communicate instructions effectively"? This real life, younger audience is assisting them to establish what details are necessary to give easy-to-follow instructions. Students will then film a how-to video as their assessment piece later this term.
Matilda and Sophie (Year 1) shared some pirate lingo with us, such "Ahoy!", "Scrub the deck" and "Land ahead!"
It's fantastic to see students from different year groups working alongside one another.