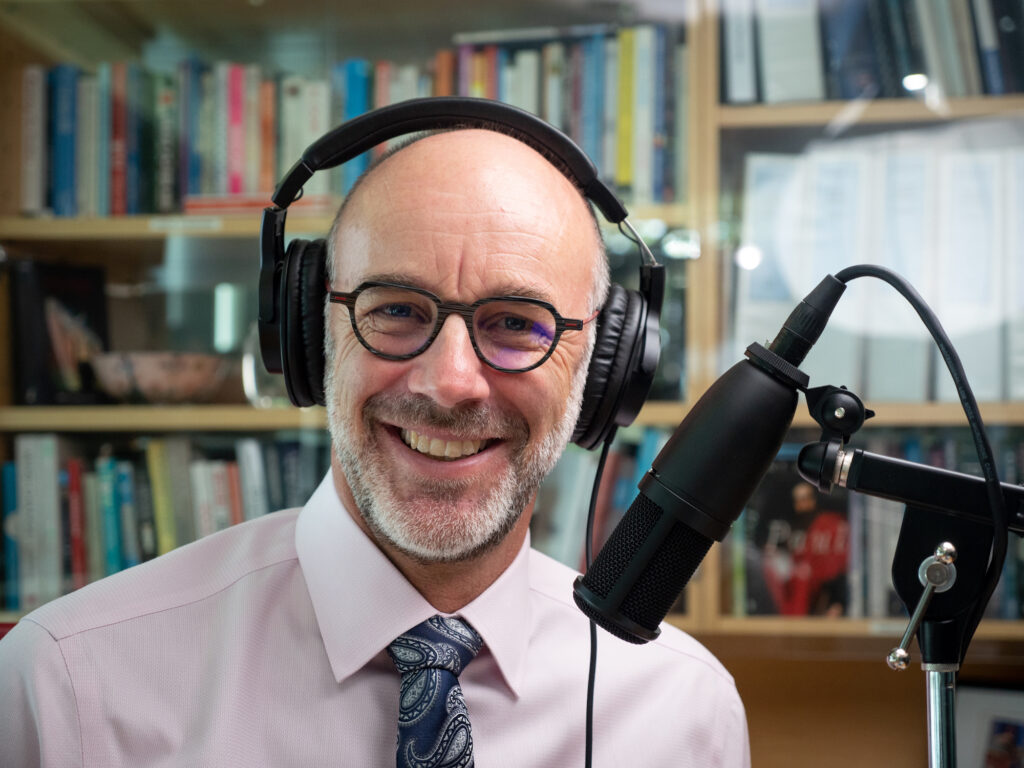 Accelerating Change: A conversation about the future
We are excited to introduce the Accelerating Change podcast – a conversation about the future hosted by our Headmaster, Dr Paul Browning.
Over the past few months, Paul has been interviewing special guests to explore their perspective on how the world is changing and what is causing these advances in technology, employment and socioeconomics to occur at an accelerated rate.
Don't miss the release of the first episode this Saturday, 31 July by subscribing to the podcast on the Accelerating Change website. acceleratingchange.com.au
Episode 1 sneak peek!
In the inaugural episode of the Accelerating Change podcast, Dr Paul Browning speaks with Mr Paul Compton, the Global Head of Banking at Barclays Bank in New York City.
Paul grew up in Aspley and attended St Paul's School from 1977 to 1981.  He then completed a Bachelor of Commerce and Bachelor of Economics at the University of Queensland before beginning his corporate career at Ernst and Young in Brisbane.  He then transferred to New York City where he worked for 20 years with JP Morgan.  He then joined Barclays Bank as its COO before becoming its President and, ultimately, Global Head of Banking.
Paul talks about the challenges of having to relocate a workforce of 80,000 employees to be able to work from home within a matter of weeks, what changes Covid has accelerated, answers questions from students and makes some predictions about the future.
Listen now on your favourite podcast platform.