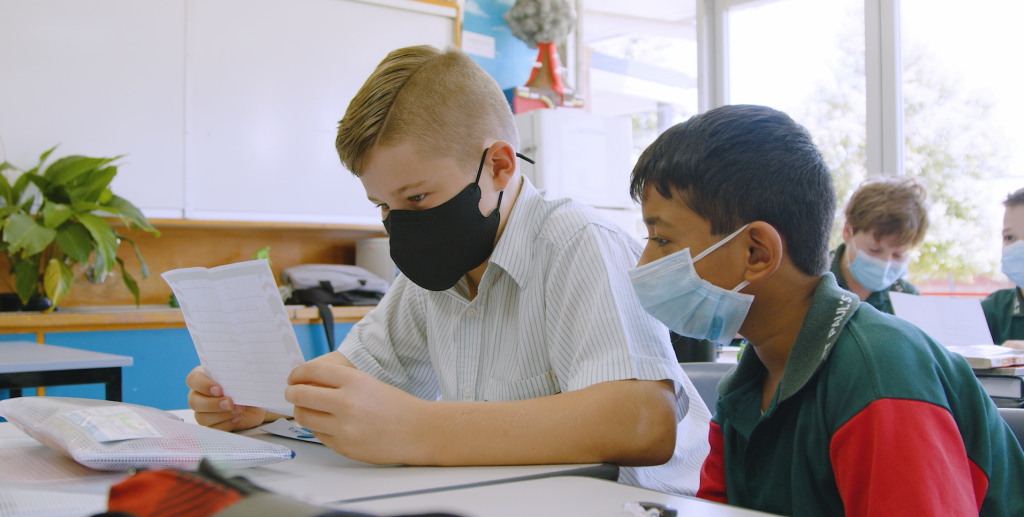 A lesson in Empathy
During pandemic lockdowns in 2021, Year 5 students at St Paul's School wrote letters to students at Macarthur Anglican School in NSW.
The goal of the project was to help students develop a disposition of empathy and to be able to articulate their understanding of the difficulties NSW students experienced due to extended lockdowns.
Students began the project with an understanding of empathy as a concept, but putting it practically into words and specifically seeking to 'walk in someone else's shoes' and articulate this understanding was difficult.
Students spent time researching the length and extent of NSW lockdowns and imagining how they would feel if they experienced this.  For example, what would they miss being able to do?  What emotions would they experience?
By writing letters to those who had experienced these circumstances, students were able to put their imagining into practice and clearly articulate and empathise with the NSW students.
Now the St Paul's students have received letters back from the NSW students whom they wrote to and are able to assess if their empathetic interactions have helped the students in NSW feel valued, understood and cared for.
Are you interested in learning more about St Paul's School?
Check out some of the links below to see why we believe it's the right school for your child and your family.