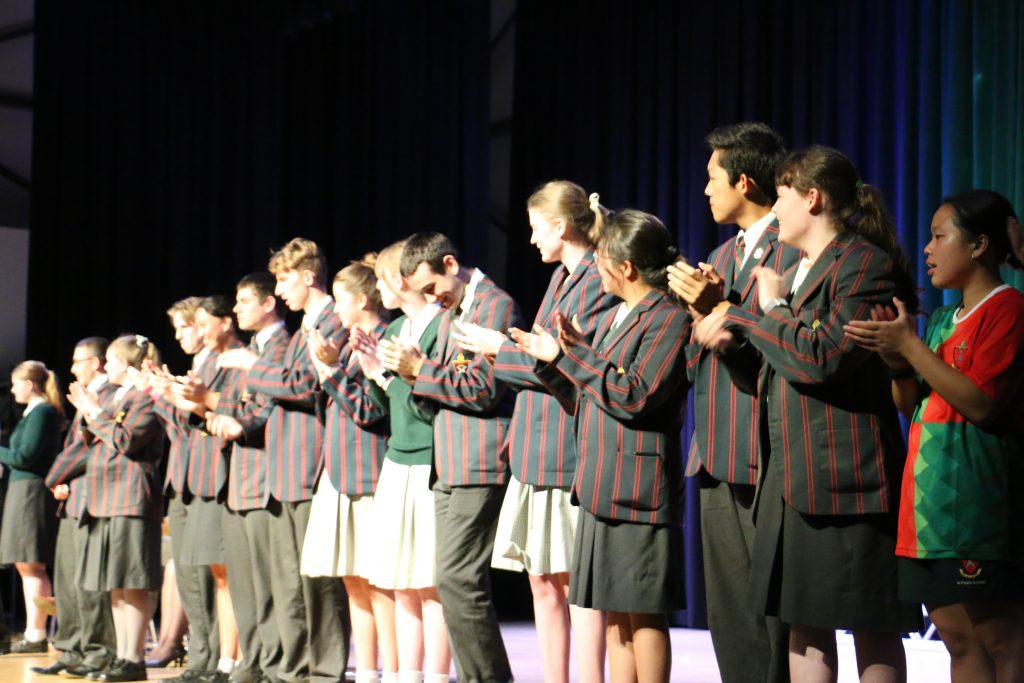 2023 Student Leaders
This afternoon our 2023 Student Leadership Team were announced, including School Captains, House Captains and Executive Captains.
Our Leadership Team are fortunate enough to enjoy a handover period from the current Captains who can share their advice and experiences about what it means to be a servant leader in the SPS Community.
The names of all our 2023 Student Leaders are below and we would again like to express our congratulations to them all.
Thank you again for being part of the St Paul's community and we look forward to a prosperous and safe final term of 2022.
2023 Student Leaders
| | |
| --- | --- |
| School Captain | Lucas Nguyen |
| School Captain | Jasmine Wong |
| Academic Captain | Kate McComb |
| Academic Captain | Elliot Zylstra |
| Cultural Captain | Taneasha Pollard |
| Cultural Captain | Cayley Savage |
| Global Citizenship Captain | Chloe Lynch |
| Global Citizenship Captain | Serena Lun |
| International Captain | William Choi |
| International Captain | Taehyun Kim |
| Music Captain | Lachlan Schulze |
| Music Captain | Jennifer Spinks |
| Service Learning Captain | Grace Martin |
| Service Learning Captain | Kaylee Mayoh |
| Sports Captain | Zavier Fenwick |
| Sports Captain | Jayda Gibson |
| Boek House Captain | Tanner Baker |
| Boek House Captain | Lara Richards |
| Gladius House Captain | Olivia Grant |
| Gladius House Captain | Hudson McCarthy |
| Mitre House Captain | Callum Campbell |
| Mitre House Captain | Grace Glowrey |
| Scudo House Captain | Flynn Spencer |
| Scudo House Captain | Lara Wadham |
| Taja House Captain | Kasey Camilleri |
| Taja House Captain | Jessie Lindner |