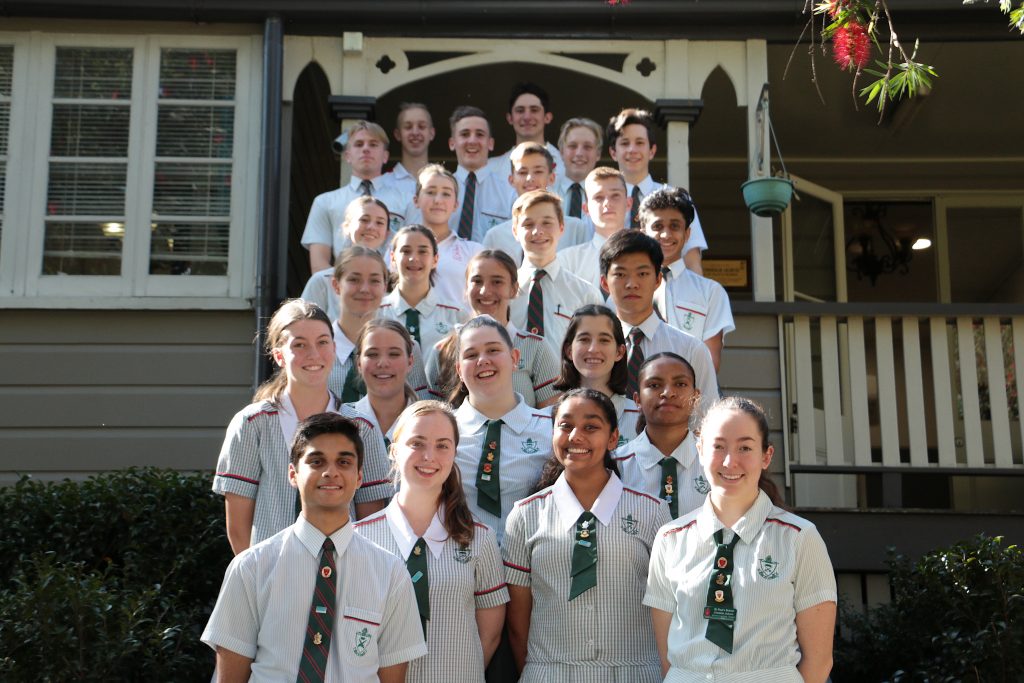 2021 Student Leaders
This morning our 2021 Student Leaders were inducted into their official positions as part of the St Paul's School leadership Team, including House Captains and Executive Captains.
This year our Captains are fortunate enough to enjoy a handover period from the current Captains who can share their advice and experiences about what it means to be a servant leader in the SPS Community.
The names of all our 2021 Student Leaders are below and we would again like to express our congratulations to them all.
Thank you again for being part of the St Paul's community and we look forward to a prosperous and safe final term of 2020.
2021 Student Leaders
School Captain – Sameel Deoji
School Captain – Chantelle Jackson
Academic Captain – Jessica Gentle
Academic Captain – Harvey McIntosh
Cultural Captain – Alexis Mylan
Cultural Captain – Taylor Trost
Global Citizenship Captain – Jishnu Manesh
Global Citizenship Captain – Gabrielle Munt
International Captain – Lee Li
International Captain – Joy Raminai
Music Captain – Josh Crawford
Music Captain – Grace Spinks
Service Learning Captain – Hayley Dean
Service Learning Captain – Punya Goraya
Sports Captain – Lucy Chapman
Sports Captain – Ben Stanford
Boek House Captain – Michael Alletsee
Boek House Captain – Madaline Finney
Gladius House Captain – Ella Lawson
Gladius House Captain – Joshua Mearns
Mitre House Captain – Zane Horsfall
Mitre House Captain – Olivia Sofia
Scudo House Captain – Ben Hering
Scudo House Captain – Joel Melloy
Taja House Captain – Kadey Bretherton
Taja House Captain – Max Salmons