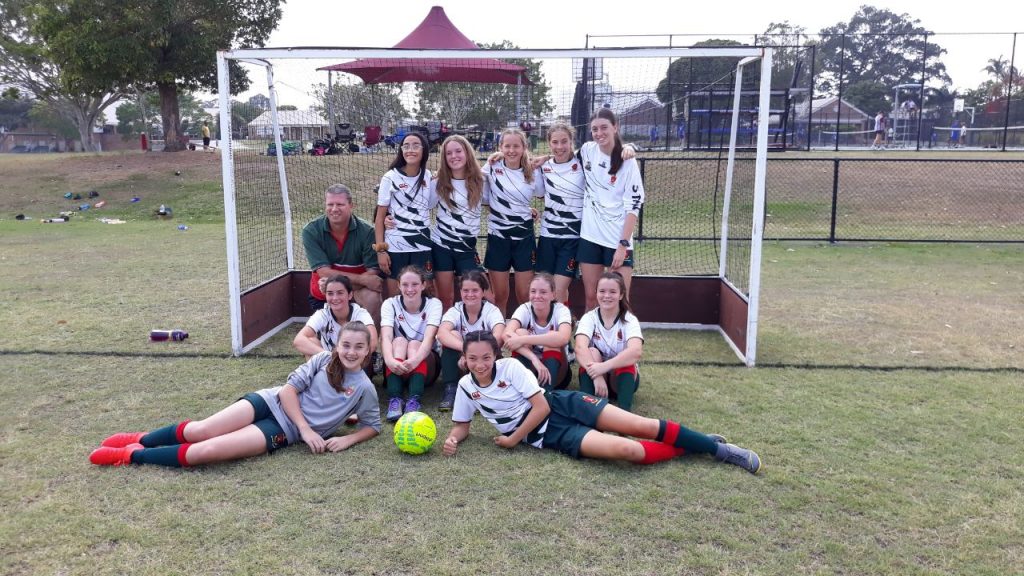 2019 Girls Football Champions
Over the weekend a talented group of young footballers won the TAS Girls Football Carnival!
The team of Year 8 and 9 girls played six rounds and won all matches (no draws). They then competed in the final against JPC and beat them 1-0.
These girls played 145 minutes of football in seven matches over five hours – a huge effort!
In the words of their coach, Mr Kev McVay, "I have note seen a more determined, fierce, talented group of footballers in a long time. They worked hard and earned this trophy."
Megan Gall (c)
Maddy Foley-Lewis
Milly Ingram
Yubo Hahn
Keeley McGown
Mikaylah Bauer-Ludbey
Evie Lillas
Abby Bold
Emma Boxsall
Charlotte Spinks
Saskia Platts
Ella Lawson and Maddie Finney (Year 10) assisted Mr McVay in his coaching duties, and were a great asset to the team.
Well done, girls!