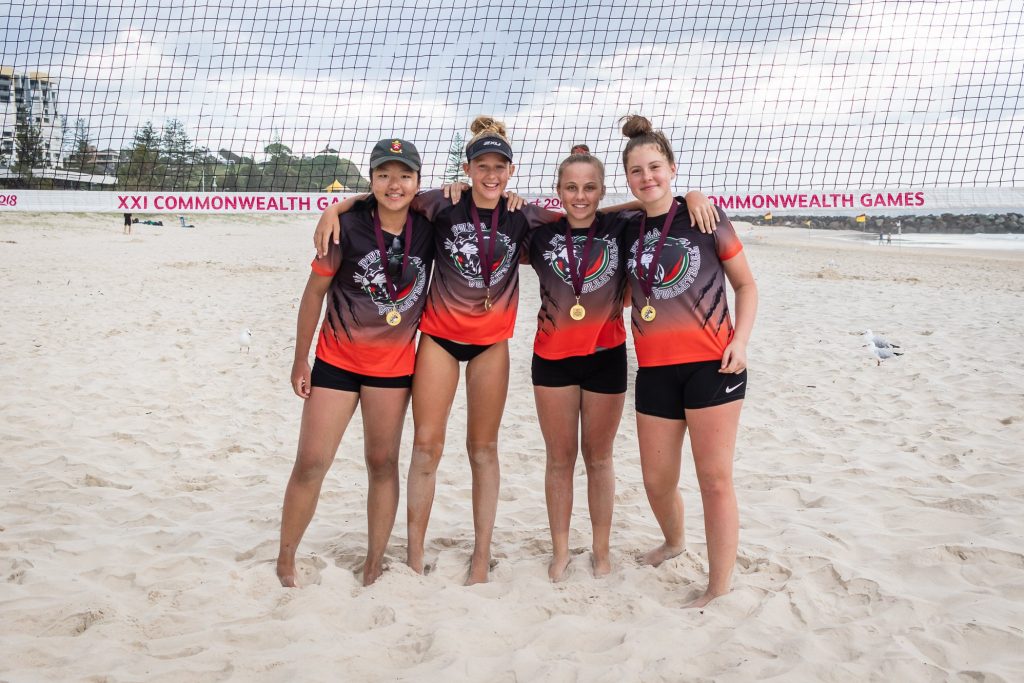 2019 Beach Volleyball Schools Cup
Congratulations
to our volleyball players! The 2019
Volleyball Queensland
Beach Schools Cup was held last weekend at Coolangatta Beach.
We had some incredible results, including:
GOLD Junior Girls 4s – Mikayla Bauer-Ludbey, Millie White, Audrey Baijer and Katrina Dang
GOLD Senior Girls 2s – Maddie Sheppard and Lauryn Spiller
SILVER Junior Boys 4s – Archie Beattie, Nick Flynn, Lachlan Greer and Reinhard Fick
SILVER Senior Boys 4s – Rhys Penny, Owen Thurlow, Charlie Milner and Jesse McKenzie
BRONZE Senior Boys 4s – Teague Norbert, Dan Dawes, Matt Roome, Matt Foley-Lewis
Junior Boys 4s made the Bronze Medal Match – Austin Young, Matthias Merkel, Andrew Gibson, Lucas Merritt
Senior Boys 2s made the Bronze Medal Match – Shamus Waldron and Lachlan Perkins
St Paul's took 14 teams, comprising of 46 students (Years 7 to 12), who all put in a huge effort! Thank you also to the parents and staff who accompanied students over the weekend.