Term 3, Week 3 Supporter Groups update
Netball Supporters Group
End of 2016 Season – President's Report
The Netball Season for 2016 finished with some fantastic results. In the Junior TAS, we had our Year 4 and Year 5 teams remain undefeated all year – a first for St Paul's.
In the TAS competition, the 7A, 8A and Thirds were premiers which is equal to our previous best results at St Paul's. Overall, St Paul's came a close second to St Columban's on the leader board. An amazing year with some outstanding achievements of which the netball community should be proud of.
I wanted to say thank you to the wider netball community for the support of the NSG throughout the year and the participation in the fundraising activities. Without this fundraising, the NSG would not be able to provide the wonderful netball break up dinner on last Friday. The response for this event was overwhelming with over 200 people attending and it is gratifying to not only celebrate the success of the netball season but to be able to provide a sense of occasion to all involved.
The NSG would like to thank everyone for their attendance at our inaugural Netball Dinner Break up. We received such an amazing response and excellent feedback that we have decided to continue this tradition every year. It is a way to celebrate the netball season and acknowledge the time and effort of the notable communities (players and parents alike).
Upcoming events include the Vicky Wilson Cup and the Samsung Firebirds Cup towards the end of the year. We will have our AGM in October and are hopeful of enticing more people to join the NSG so please consider coming along if you are interested. We would love to see you there and supporting netball in 2017.
Please find the latest edition of the NSG newsletter, 'The Zone', here.
If anyone is interested in being part of the NSG, please contact Melissa Liessi [email protected].
Melissa Liessi
NSG President 2016
Football Supporters Group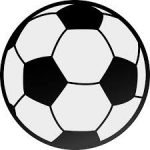 The 2016 SPS Football season has kicked off with some mixed results but most importantly, great enthusiasm. Congratulations to all players and coaches. Wear your school jersey with pride and show sportsmanship to your team mates , the opposition and the Referee.
The next meeting of the FSG will take place on: Monday 15 August at 7:00pm in the Library.
The meeting will cover a number of topics, including Blue Day, fundraising ideas, the Annual Football dinner and the Development Day for JTAS.
Everyone is welcome to attend so come along, meet other parents and support our children in their footballing efforts!
CALLING OUT FOR CANTEEN HELPERS for all our TAS home games in August. Please come up to the canteen and offer some time to assist. Once you've dropped your child off, normally there is 45-60 minutes prior to their game you need to fill so please come up and help.  Even if you drop in and there appears to be sufficient helpers, many could be due to go and watch their child play so stick your head in and volunteer your time. We're all busy people but a wee bit of help from many goes along way.
If you have any queries please direct them to [email protected]
Looking forward to seeing you at the meeting!
Peter Deane
FSG President
Cricket Supporters Group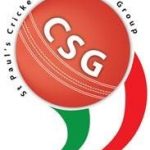 Cricket Sign On is starting very soon….
St Paul's cricketers will again be taking to the field in the Brisbane North Junior Cricket Association (BNJCA) competition commencing 8 October 2016.    This will be St Paul's 12th season playing in the competition.  The BNJCA is one of the strongest junior cricket competitions in Queensland so check it out at www.bnjca.org.au.
All St Paul's teams played some good cricket last season and recorded some great performances.  The emphasis continues to be on our children having fun, learning skills and playing cricket with their mates.
The cricket teams are administered by the Cricket Supporters Group (CSG) and rely on parents for coaching, umpiring and scoring.  We are grateful to the School and grounds staff for the upkeep of fields & the supply of equipment.
Sign on for the 2016 season commences on 1 August 2016 and ends 31 August 2016.  Players can sign on at www.flexischools.com.au or by completing registration forms which are available from the CSG by email from [email protected]
For Year 2's and under two half seasons of cricket are played from October through to March each Saturday morning.  For Year 3's and up the competition is half season till early December so players are available for their TAS and JTAS teams in the first term of 2017.
We understand nothing beats playing with your mates and we will do our very best to form teams.  If teams cannot be formed in particular age groups at St Paul's we will organise with other local Clubs to ensure the game of cricket is played by all.
Cricket Development Day
Launch of the 2016/17 Cricket Season will be held on: Saturday 1 October at St Paul's School on the main oval.
This is a fun filled day where the teams get together and are entertained by coaches/players from QLD cricket. In recent times,  we have had Brisbane Heat players also come out for the day.
Practise matches and player presentations are also the order of the day.
Lunch&Drink is provided so the CSG would like to invite all the registered players to come along and enjoy this day.
CSG Meeting
The role of Cricket Supporters Group is to engage with the school for improvement of facilities for our students and also organise events to promote Cricket@St Paul's. We would like to encourage all parents to come forth and participate / put forward ideas so we all contribute towards improving cricket @ St Paul's.
Next CSG meeting will be held in the Library at 7pm on Wednesday 3August.
All are welcome.
For any enquires, email me on [email protected]
Nilesh Patel
CSG President 
Touch Football Supporters Group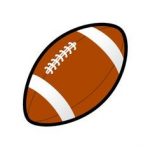 The Touch Football season is in full swing with two rounds now complete.
Round 1 saw the Touch community break even with 3 wins and 3 losses while round 2 wasn't quite as successful with 2 wins and 4 losses. The seconds and firsts remain undefeated to date.
The Year 7s are showing some real dash and threaten to become a real force as they are already becoming more cohesive!
We held our first in-season fundraiser and although the July 17th movie night wasn't as well supported as we had hoped, it was still well worth the trouble and those that attended thoroughly enjoyed themselves. We even managed to raise a few dollars. Thanks for getting behind the night!
Let's have a great day at Columban's this weekend and see how well we can play. First game is at 8:00am…. I hope it's not cold!
Keep in Touch!
Gerard Yorston
Touch Football Supporters' Group President