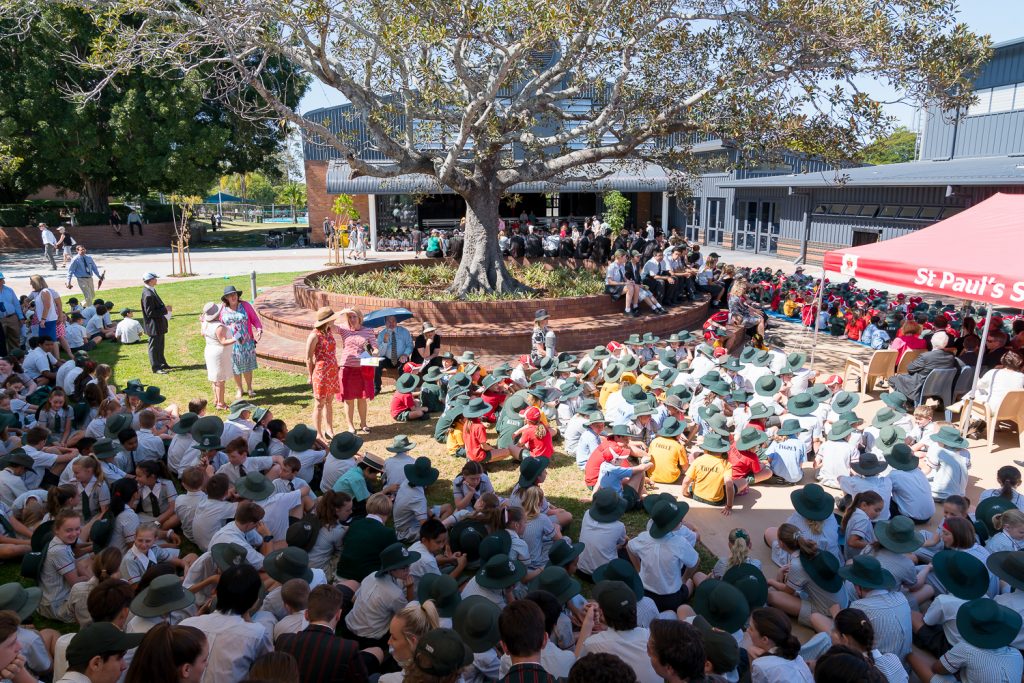 The Opening of the Walker Centre
Most of you probably aren't aware of what happens behind the scenes to make this School work.
St Paul's School is an Anglican School. As such, it is owned by the Anglican Diocese of Brisbane. The Diocese owns quite a number of schools in and around Brisbane.
To ensure that the School functions properly the Diocese appoints a Board or, in our case, a School Council. The role of the School Council is to appoint the Headmaster (me), and monitor my performance to make sure I am doing a good job. I have to report to the Council almost every month, telling them what is happening around the School, how we are performing on key projects, and what is on the horizon.
The other function of the School Council is to set the vision for the School and ensure I enact the Strategic Plan.
Our vision is to be leaders in educational thinking and practice, ensuring we prepare balanced, resilient, agile global citizens with an entrepreneurial mindset, a spirit for innovation and a heart for servant leadership.
In the context of the world of 2028, our vision and purpose means that we have to reshape and re-imagine what an education worth having is to properly equip our students with what they need to be successful once they leave school.
The St Paul's School Council comprises seven people:  Mrs Heather Walker (Chairman), Mr Darren Barlow, Mr Denis Brosnan, Rev Lynda Johnson, Mr Rob Law, Mr Kevin Martin, and me.
The Council meets eight times a year, after hours. There are also three Sub-Committees of the Council:  Risk & Compliance; Finance; Building & Scholarship Funds. Most of these meet each month.
The role of a School Council member is voluntary. Each person serves in that role out of the generosity of their heart, and in service to their Lord and Saviour, Jesus Christ.
The building we opened on Friday 4 November 2016 completes the current Masterplan for the School, which over the past eight years has seen an investment of $26M to enhance the facilities to support the quality learning that occurs here.
The project is an $8M project. A portion of that money came from the generous donations of our parent and past student community, as well as the State Government. I would like to thank those people who generously donated to make our vision to become a reality.
Mrs Heather Walker has served as Chairman of the St Paul's School Council for 10 years. In addition to meeting as a Council, Mrs Walker meets with me regularly and is always on the end of the phone when needed.
She has led the School through several challenging issues, at great personal cost to her. Her courage, commitment and generous heart are huge. Without her leadership, St Paul's School would not look like it does today, and it certainly wouldn't be opening the new Performing Arts and Physical Education Centre, a place which epitomises all three of our core values: faith, learning and community.
I personally am indebted to Mrs Walker for her support and wise counsel.
Mrs Walker has a passion for St Paul's School. It is therefore fitting that this refurbished and extended facility be named for her, "The Walker Centre".