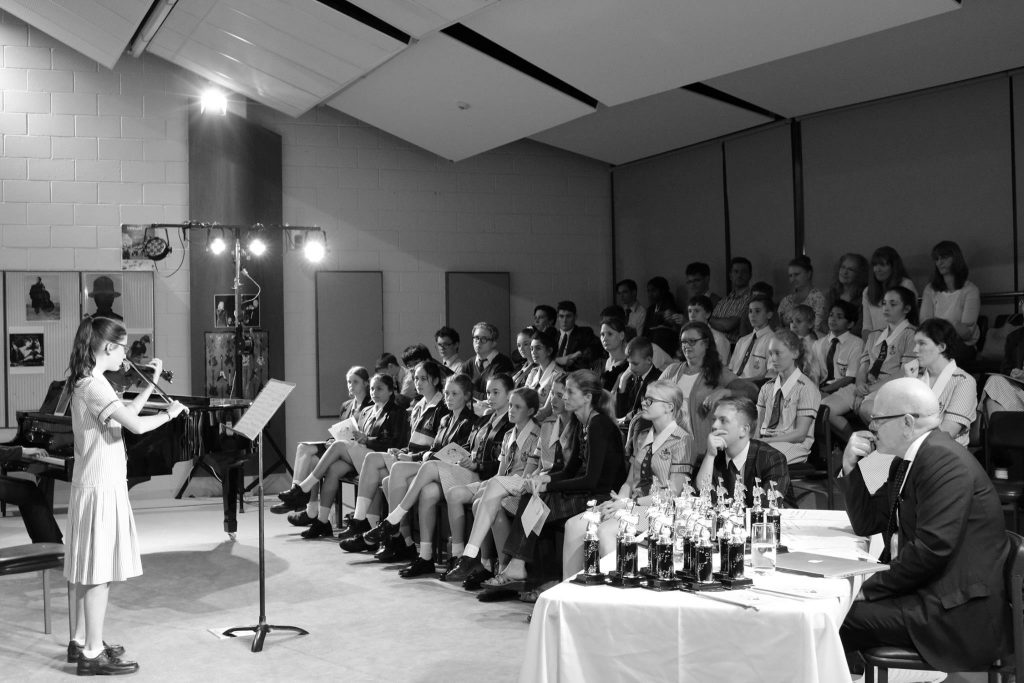 Term 2, Week 7 Music Update
Solo Competition
Our second annual St Paul's Music Solo Competition is underway! We've been completely blown away by the standard of musicianship this year and can't wait for the final.
We are incredibly excited to announce that, after two fierce rounds of competition, the following students will be performing at the grand final at Sandgate Town Hall on Thursday June 15.
SENIOR SCHOOL
Riley Yorston                      Voice
Annabel Keir                      Flute
Cassandra Cheung           Piano
Zackary Keleher                Percussion
Andre Van                           Piano
Caitlin Alletsee                  French Horn
Jeremy Leung                    Flute
Emma Fry                            Viola
Tia Gohil                              Voice
Elliot Nutter                       Bassoon
Ayaka Mori                         French Horn
Chin Chin Si You
Elsom Wang       Piano
Challanor Gilbert              Voice
Alexander Ham                 Guitar
Jackie Bulluss                     Trumpet
Joshua Mellor                    Bass Guitar
MIDDLE SCHOOL
Gracie Manderson          Voice
Ella Crouch                          Alto Sax
Belle Smibert                     Violin
Amy Holdship                    Flute
Joshua Perera                    Drums
Alexandra Harper             Cello
Jada Parsons                      Voice
Michael Alletsee              Trombone
Callum Heard                     Trumpet
Tara Keith                           Flute
Misha Kokoschko             Trumpet
Timothy Buchanan          Percussion
Congratulations to all musicians who have performed in Round 1 and 2. The Music teachers and tutors are very proud of the students who were brave enough to enter, and thoroughly enjoyed hearing everyone play at the Round 2 concert. We encourage you to enter again in 2018.
Music in the Park
The weather was perfect on Sunday for our annual Music In The Park event at which all of our ensembles performed. It was a great opportunity for the community to come together and celebrate all that our Music students have achieved so far this year.
Thank you so much to our wonderful Music Supporters' Group and parent volunteers who helped make delicious hamburgers and pasta on the day, and who brought freshly baked goods to sell as a fundraiser for the Music Department. We are grateful to have such a supportive group of parents helping our musicians perform at their best.
Queensland Youth Music Awards
Three of our choirs have competed at the QYMA festival over the past two weeks. Each group performed very well, with both Senior School and Auditioned Choirs receiving Silver Awards, and Red Shirt Choir receiving Bronze last night. Congratulations to these ensembles.
Strings Tour to Bundaberg
Our Vivo string ensemble, and selected members of the Allegretto string ensemble, are preparing for a short tour to Bundaberg in the June/July holidays. As part of the tour, they will be performing at a number of schools in the area, as well as for residents at a local retirement village. We hope that they have a wonderful time and have great performance experiences.