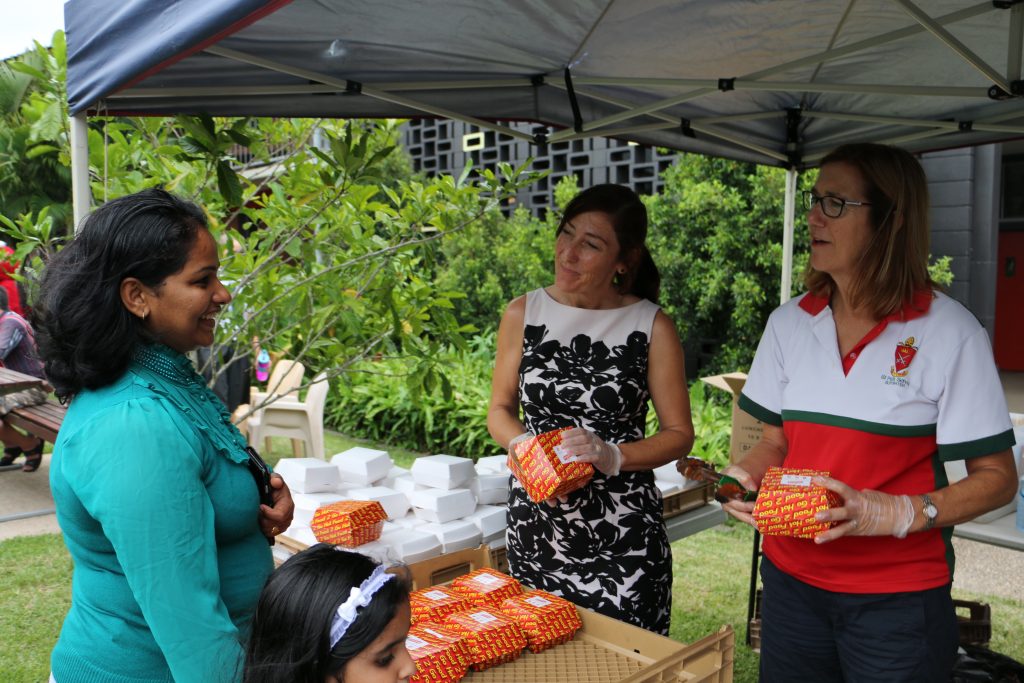 Term 2, Week 1 Supporter Groups' Update
ST PAUL'S SCHOOL SUPPORTERS ASSOCIATION (SPSSA)
COMMUNICATION INFORMATION SESSION!!!
Want to know how to get in touch with teachers, tutors, sports groups, other parents? Come along on Wednesday 26 April 2017 @ 6.30pm to the SPSSA Meeting to hear Dylan Malloch (Director of Marketing & Communications) present.
Dylan will be giving an insight into the following:
The School website
How to link into the school via Facebook, Twitter
Parent Lounge: its uses and how to navigate it
Sports Draws for TAS and JTAS
The School Calendar and other links (via the APP and Parent Lounge)
How to contact Teachers and staff members
Ways to communicate in the School
The School Newsletter
Please join us in the Tooth Lounge (upstairs from reception, follow the signs) and get your questions answered.
If there is a specific question/issue you would like addressed, please email [email protected] and we will ensure it is passed along to Dylan.
We look forward to seeing you there.
OTHER NEWS
In March the SPSSA held its AGM and a new Executive Committee was elected.
I would like to welcome the following volunteers to the Executive roles and warmly wish them every success over the next year.
SPSSA Executive
President – Gerard Yorston ([email protected])
Vice President – Andrew Thomas ([email protected])
Treasurer – Sandra Stanley ([email protected])
Assistant Treasurer – Metilda Trench ([email protected])
Secretary & Minutes Secretary – Cindy Stelzner ([email protected] or [email protected])
Supporter Group Presidents
If you need email addresses for any group, please email [email protected] for info
JSSG President – Danielle Page
Touch Football SG President – Gerard Yorston
Tennis SG President – Kym Kuenstner
Cadets SG President – Marion Smith
Music SG President – Karen Mellor
Cricket SG President – Nilesh Patel
Volleyball SG President – David Fagan
Rugby SG President – Andrew Thomas
Football SG President – Peter Deane
Hockey SG President – Suellen Rush
Netball SG President – Melissa Liessi
Swimming SG President – Dale Roche
If you are interested in attending any supporter meetings, the dates can be found via the parent lounge and the School calendar link.
THANK YOU
As this is my last report I would like to extend my thanks to everyone who has supported me in the last 2 years.
James, Metilda and Cindy your support as the executive team has been brilliant.
To Dr Browning, Sam Beeney, Sarah Slade, Dylan Malloch, Charles Sweeney, Wayne Sherriff, Lindsay, Chris Sweeney , reception staff, Renaye, Bethany, and all the other many staff, teachers and support staff who help us in the many areas across the School.
And to the grounds staff, tuckshop staff, sippers staff and the retail shop staff thank you for your support with the sports fields, the many canteen supplies, the tours and playing gear and all your help along the way.
To the supporter group volunteers, parents, coaches, helpers and students thank you. Without you the SPSSA would not function.
It has been honour to be able to serve in this role for the past 2 years and I will treasure the many friendships I have made through the SPSSA.
Thanks,
Samantha Gray
---
TENNIS SUPPORTERS GROUP (TSG)

The Tennis Supporters Group (TSG) are preparing for the Term 2 TAS Boy's season of tennis following a highly successful Term 1 where the girls did us proud bringing home 2 premierships. Of note our First's girls won their 5th straight Premiership – what an achievement!
The TSG's next meeting is Monday 24th April at 7:30pm in the tennis pavilion. All tennis parents are invited and welcome to attend.
The TSG is there to support the children and tennis at St Pauls School – so far, this year we have presented medallions to all our TAS girls, keyrings to the Year 12 girls who have made a significant contribution to tennis at SPS and fitted out the "Tennis Pavillion" with table tennis, furniture, fridge etc for the comfort of the players and families.
For home matches this term, the TSG will be doing our own sausage sizzle during the morning and cold drinks/ice blocks will also be available for sale. We would love to have some volunteers to help us on the BBQ during home matches – if we share the load, we will get to see our boys play….
Good luck boys for another great season!
Kym Kuenstner
TSG President
School Tennis Championships – Sunday 23 April
The annual School Tennis Championships will be held on Sunday 23 April.
To be eligible you must play/train in the TAS 2017 competition.
Please see the attached form which must be filled out and sent to Wayne ([email protected]) or Ms Fraser at the Wellbeing Centre ASAP.
Tennis Coaching – Term 2
Tennis Coaching in Term 2 will commence from Wednesday 19 April.
Term 2 will be cooler and therefore is an ideal time to begin or further develop your tennis skills. All players are welcome from Prep to Year 12.
Please see here (Tennis Term 2 Coaching Flyer – 2017) for details of times and days.
---
RUGBY SUPPORTERS GROUP (RSG)

Welcome to Term 2 and the start of the Rugby season!
The holidays started with the Opens Rugby squad going on a ten day tour of the North Island of New Zealand. 34 boys and 4 staff were hosted by three schools: Hamilton Boys High, Tauhara College in Taupo and Palmerston North Boys High, whom all gave us a wonderful rugby experience.
Read more here….
Yours in Rugby, 
Andrew Thomas (AT)
---
ARMY CADET UNIT SUPPORTERS GROUP
As ANZAC day approaches the St Paul's Army Cadet Unit has been focused on preparations to honour Australia's Defence Force personnel who have served our country in past conflicts.
ANZAC Day is one of Australia's most important national occasions.  It marks the anniversary of the first major military action fought by Australian and New Zealand forces during the First World War.
This is a very important event on the Cadet calendar and the unit is proud to be able to represent both St Paul's School, and the youth of Australia at this important memorial event.
On Monday 24 April the Cadet unit will parade at the St Paul's School service to be held at 9am at the St Paul's ANZAC Memorial (flag pole next to the Tooth Building).
On Tuesday 25 April the Cadet unit has been invited to parade at Bray Park RSL and also the Sandgate ANZAC parade.  There will be a contingent of cadets parading at each location for the dawn service, and also the march following at Sandgate.
The Cadets are very proud to perform this service to remember our fallen soldiers.
You are invited to attend any of these events to see the hard work the Cadets have put in to perfecting their skills and presentation for this important day.
Lest We Forget.
Marion Smith
President
St Paul's School Army Cadet Unit Supporters Group
---
HOCKEY SUPPORTERS GROUP (HSG)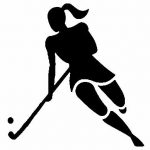 Despite the threat of bad weather, the Hockey Tour went ahead at the end of Term 1. The girls only got in one game before the rain came down. Despite this, a great time was had watching movies, playing cards & ten-pin bowling. A big thank you to Mr White, Miss Southgate & Sasha for making the journey.
This weekend is the first round of hockey so good luck to all the teams.
Raffle tickets have being handed out for the monster Term 2 raffle so get in fast before the prizes are drawn on Gala Day.
Suellen Rush (HSG)