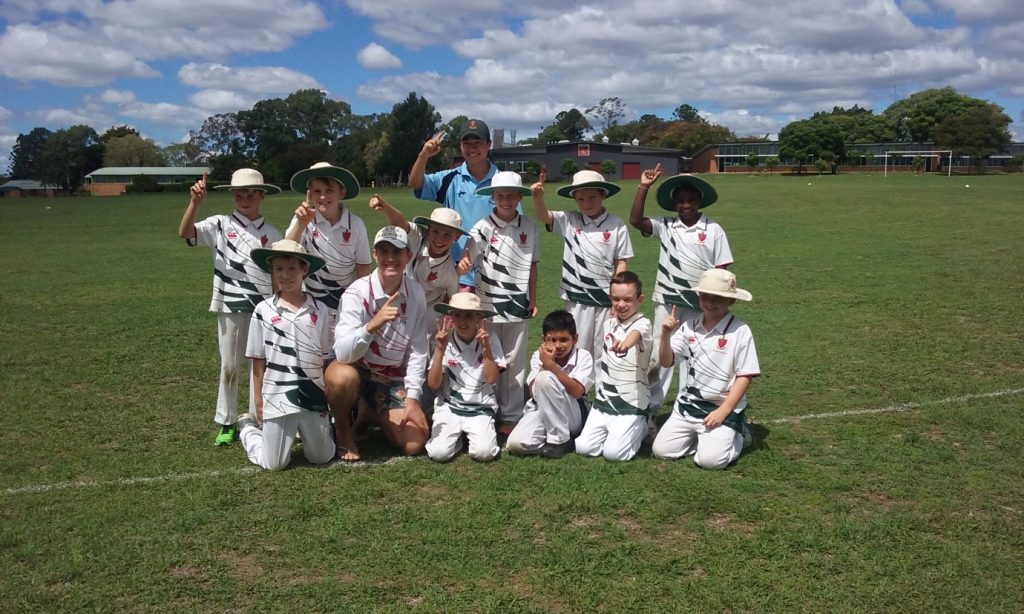 Term 1, Week 9 Supporter Groups' Updates
ST PAUL'S SCHOOL SUPPORTERS ASSOCIATION (SPSSA)
ST PAUL'S SCHOOL (BALD HILLS) SUPPORTERS' ASSOCIATION INC. (SPSSA)
Notice of Annual General Meeting of the Music Supporters' Group to be held on Tuesday 28 March 2017.
Notice is hereby given that the St Paul's School Supporters Association will hold its Annual General Meeting on Tuesday 28th March 2017 at 6.30pm in the Tooth Lounge.
Nominations are invited for the following positions on the Committee:
President
Vice-President
Secretary
Treasurer
Committee Members
Nominations should be made in writing on the form attached and lodged with the Secretary by 24 March 2017. All nominations must be proposed and seconded by persons eligible to vote at the subsequent elections. This can be done on the night of the AGM should you wish to nominate.
Nominations can be submitted to the secretary at [email protected]
---
NETBALL SUPPORTERS GROUP (NSG)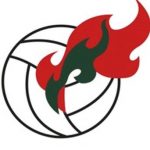 The Netball Supporters Group is getting organised for Term 2 sport. If you are interested in being a part of this small but fun group, please contact Melissa Liessi on [email protected]. Our meetings are held once a month on Mondays from 6pm in the Library. Please contact Melissa for details of the next meeting.
To view the latest NSG newsletter, click here.
---
CRICKET SUPPORTERS GROUP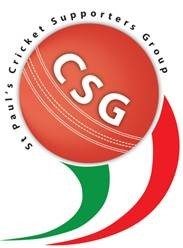 Sadly, the TAS / JTAS season has ended. 
Last matches were played on Saturday 18 March and this marks the end of the TAS/JTAS season for 2017. A great season it has been with very good games played and we did not miss any matches due to the weather.
Congratulation to all the players for taking part and enjoying their time in the sun with classmates. We hope to see you all back into cricket in Term 4 when we kick off the season again with the Development Day.
To the parents, the CSG would like to thank you for your wonderful contribution towards Cricket at St Paul's. Your time and effort to get the kids ready for the game on Saturday and bringing them to mid-week training is much appreciated by the CSG.
Please keep up to date for all the Cricket events and dates on our Facebook page!
St Paul's School Cricket Supporters Group
Hope to see you all at the:
Annual Cricket Dinner
Saturday 25 March
6:30pm for 7pm start
Kedron Wavell Services Club, 375 Hamilton Road, Chermside.
Match Reports
First XI: Vs JPC – 11th March
The St Pauls First XI came into the sixth game of the season, keen to win the last two games and finish the regular season strong. This week St Pauls were welcomed by an in-form Cannon Hill Anglican College. After the previous two defeats, St Pauls needed a win to not only get our confidence up, but also get into form for finals. Losing the toss for the second consecutive week, we were faced with the big task of turning around our form bowling first, as we hadn't had a win chasing a total. On a pitch that seemed like it would definitely suit the spin bowlers, it ended up being the pacemen that put the pressure on the batting side. Early wickets quickly put CHAC on the back foot, as they went into the drinks break scoring just over 1 run an over, which put St Pauls in a great position to attack the middle order. A fantastic spell from Trishul Patel with 2/10 of six overs, and Arnav Saraswat picking up 2 wickets in an over put a total of less than 50 in our sights, as our opening bowlers fought hard for their wickets, whilst also keeping the run rate just over one an over, as they cleaned up the tail of CHAC, bowling them out for a low 42 runs. Which made us highly optimistic for the rest of the season as Cannon Hill have been in great form this season.
As we were chasing quite a low total, St Pauls decided to put our quicker scoring batsmen to finish the game off before lunch. 2 quick wickets made CHAC relatively optimistic, as a few unlucky moments possibly put Cannon Hill back into the match. As we made sure we tried to bat deeper and play straight, something that has been worked on and highly emphasized in training recently, a match winning 29 from Glenn Fincher made sure than St Pauls were going to take the points home, in a massive 8 wicket victory. This win has put us into a firm position to challenge for Fourth place, with a game to go.
As the Finals are well and truly in our sights, we look forward to St Johns at home, as our year 12's are extremely excited to finish the regular season on a high, and possibly play our last game at home for St Pauls. All support would be greatly appreciated.
Vs St Johns College – 18th March
The last regular game of the season brought St Johns to St Pauls School. In a crucial game that was very important for the final outcome of the table. Knowing that we were sitting in fourth, and St Johns were in last place, St Pauls were still aware that this was always going to be a tough fixture, as we knew that rain could be a factor within the days play. Losing the toss, we were sent in to bat on a wicket and an outfield that was going to give us value for our shots. After an early wicket went down, St Johns thought that there was a possible chance to knock us over. A crucial 134 run partnership from myself and Wil Edmiston, who batted beautifully for his 55 guided St Pauls to a big total. After this partnership was broken, it was Sam Deacon and Trishul Patel's turn to pick up some runs on, with a 50 run partnership what seemed to be a great batting wicket. After our 50 overs, St Pauls went into lunch at 9/251, which made us extremely confident coming into the second session.
Coming into bowl defending such a big total, a bit of complacency came into effect with some sloppy fielding and a couple of missed chances. After a frustrating first session, St Pauls came back out into the field of play a different looking side, taking the remaining wickets, as Trishul Patel took 4/18 to set up a 149 run win, leading us into the finals. With only one game remaining, the St Pauls boys are extremely excited leading into the final match keen for a big win, and for the departing year 12's to have a good finish to their St Pauls cricketing careers
Intermediate First XI:
Vs JPC – 11th March
For the sixth consecutive time this season the match was started with us winning the toss. We had won 2/2 games when we bowled first this season, so we decided to do just that. Our effort in the first 15 over was not up to the standard when we met with JPC, with the intensity not being there. However, with slight rev up from Matt, we went out there with a clear objective; stronger efforts in the field.
One of the highlights from the innings was Gowtham and Lachy Milner's fantastic spell to take the last 5 wickets, with St. Pauls bowling CHAC out for only 86. Our batting innings didn't start off so well with Shaur being dismissed in the first over by a ball that just held up in the pitch. The team from there on really worked together to chase the total down. Although it got tense in the last 3 overs the team still managed to pull through with a valuable win. The effort in the last couple games have really picked up to the quality we want, so let's put our all into the last game.
Vs St Johns College – 18th March
Unfortunately this week, we were unable to start off the day positively as we didn't win the toss. We were sent into bat, which has proved to be our main weakness. Our batting was below our best except for a fantastic performance from Lachy Milner putting up the top score of 36. The overall score by the end of the innings was 98; a score we believed we could defend. Well, with a good start from St Johns they were able to chase the score down as the momentum was with them.
An unlucky game for the boys but a lot to work on for training. Let's bounce back next week boys as it's our last game for the season and the final stage for the year 9s middle school cricket careers
Year 5 / 6:
The eastern oval or as it is now known, "the fortress",  was the venue for another spectacle of cricketing history. Captain Cameron Smith won the toss and stuck to the "bowl first and chase the runs" motto that has served us no well in the previous games.
The St Paul's bowling attack of 9 bowlers soon turned the screw with their varying flights and lengths that at times took them by surprise, so you could imagine that the batters had no idea what to expect. This master plan yielded a couple of early wickets for Alistair Mc (1-0-1) caught Lachlan M-S and Lachlan M-S (1-10-3) bowled. Ollie R snuck in with a wicket in the final over for figures of (1-4-3) bowled and this restricted Cannon Hill to 62-3 for their 20 overs.
With a hearty prep talk from Captain Cam and a refuel at the fruit table, the guys were full of beans and we're ready to put this baby to bed. A workman-like innings from the top order batsmen ensured that the run rate was kept under control and never got away from St. Paul's. Mentions go to Ty L who retired on 17 of 30 balls and Ollie R and Hudson Mc  who scored some quick singles off some sporadic bowling by Cannon Hill.
The target was reached with an over to go but as I was reminded by the team at the end, "the result was never in doubt". A calm confidence has been built on the back of strong teamwork, unity and integrity.
The man of the match went to Lachlan for his great catch and flighty delivery to bowl their star player. After the presentation, Lach expressed his desire to share the captaincy for next week will Al Mc as he felt it was both of them who dismissed the batsman and with this gesture, it embodied the togetherness of this St. Paul's team.
Game 18th March:
As the sun sets on the eastern oval aka "The New Home of Cricket" Lords V2, an imprint has been left that will echo through the halls of time at St Paul's. An emphatic win in the final game has left the year 5/6 team unbeaten for the season and cementing their place in St Paul's folklore.
Captain Lachlan and Captain Ali strategically lost the toss and lured the opposing captain into a false sense of security upon which he mistakenly asked us to bat on a traditionally good Eastern Oval wicket with just the right amount of swing and bounce to encourage a good competition between bat and ball.
A canny St John's bowling attack lumbered purposely down the pitch but to no avail as the St Paul's batting line up was in no mood to taste the bitter taste of defeat.
Batting: Hudson Mc 20 off 30 balls
Lachlan M-S 20 off 22 balls
Oliver R 16 off 20 balls
Archie B 20 off 15 balls
Cameron S  3 off 11
Alistair Mc 0 off 5
Nivrithi 0  N/O
Josh R  1 N/O
St Paul's finished on 5/108 and looked to have set a good total on a wicket with something in it for the bowlers. It is also worth noting that every player from St Paul's spend time at the crease as some solid partnerships early on gave us the privilege of being able to retire batsmen so everyone could feel bat on ball.
After a brief break for what can only be described as a "feast of fruit" the St Paul's team where ready to wear down the batsmen and tighten the screw.
Solid line and length from all bowlers showed a sign of strength and when Nivrithi bowled the last over we had managed to have all the team face a ball and all the team to have bowled an over. This is what we tried to achieve every week and finally we made it happen. This just showed that we are truly a team and that together we are stronger.
Bowling:  Golden Arm  0/7 (off 2)
Al   Mc                 0/8 (off 2)
Hayden B        0/5 (off 2)
Lachlan M-S        0/0 (off 1)
Ty   L                0/7 (off 2)
Archie B           0/2 (off 2)
Mitchell  M       2/2 (off 2)
Oliver  R          0/2 (off 2)
Hudson  Mc        0/11 (off 2)
Nivrithi           0/2 (off 1)
Cameron S       0/4 (off 2)
It is at this time that I would like to thank all the parents who have supported the team over the last few weeks and have made this possible. A special thanks to Mr Mackenzie-Smith for all the help this year and it was a partnership that I would love to carry over into further years. Thanks also to Mrs Smith for taking tall of the wonderful photos and a final thanks to the kids, who this is all about, who made this a memorable experience for me and giving me the confidence to constantly strive to be better.
Year 4 JTAS:
St Paul's School score: 4 for 117
Rivermount College score: 9 for 51
After a last minute venue change St Paul's Year 4 JTAS team avoided the long drive to Yatala and hosted Rivermount on home grounds. Winning the toss, Matthew Linton (Captain) elected to bat first and we saw some great runs made: Coen Cook (15), Riley Jensen (20) and Harrison Pascoe (13).
On the field the bowling was excellent with wickets taken by Dylan Best, Riley Jensen, Ryan Matthews and Jahaan Rajapakse. The team again played extremely well together, helping out Rivermount and backing each other up on the field. Thanks to the Coaches and parents for helping out and cheering on the team.
St Paul's School score: 5 for 144
John Paul College score: 10 for 56
For the last game of the season the Year 4 JTAS Cricket team played John Paul College on Sat 18th March and won. Lead by Ryan Matthews (Captain), the team elected to bowl first. With Harrison Pascoe and Matthew Linton taking turns to wicket keep the team highlighted their skills with the ball by taking quick wickets (Dylan Best, Jahaan Rajapakse, Ryan Matthews, Fraser Johnson and Riley Jensen). When it was time to bat, the team aimed to increase their runs from the very start and ended their undefeated season with 144 runs.
The boys showed their enthusiasm for the game (in every game) by stepping onto the field to make up numbers on the visiting team, encouraging each other and working with their Coaches to represent St Paul's School wonderfully. The team ended the season with some special treats and special thanks to the Coaches and Parents who have come out each week to cheer and support them.
The role of Cricket Supporters Group is to engage with the school for improvement of facilities for our students and also organise events to promote [email protected] Paul's. We would like to encourage all parents to come forth and participate / put forward ideas so we all contribute towards improving cricket @ St Paul's.
Next CSG meeting will be held in the Library at 7pm on Wednesday 3 May 2017.
This will also be the AGM for Cricket Supporters.
All are welcome.
For any enquires, email me on [email protected]
Nilesh Patel
CSG President