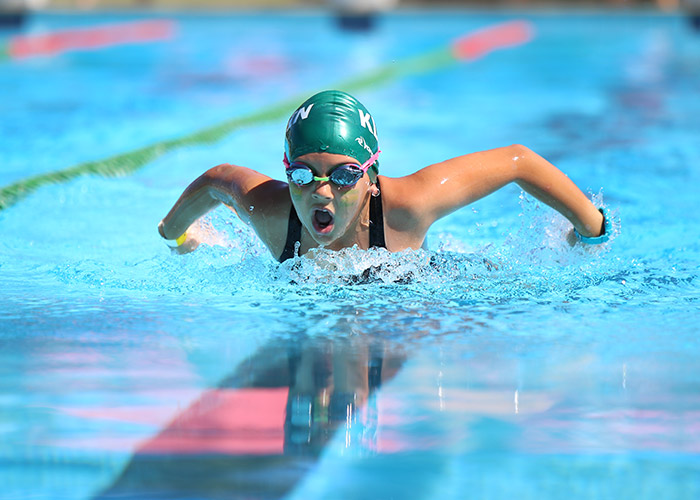 Term 1, Week 3 Sports Snippets
TAS
The sporting year has started and it has most certainly begun in a very busy and exciting manner. Well and truly before students arrived for their first classes, our sporting teams were busy preparing for the 2017 season. The first official game of the season was last weekend and it was the first opportunity to utilise the Walker Centre as a wonderful new sporting facility. For the first time in many years all Trimester 1 sports were hosted on campus and it provided magnificent atmosphere in which to play sport. The games inside didn't disappoint, with our First Basketball girls playing a nail biter but unfortunately losing by 3, our First Volleyball boys rose the roof of the new building with a stirring 3-0 victory. There were many other outstanding results from the weekend, with our Firsts Tennis girls winning close to their 40th match straight, the First Cricket team had a memorable victory with debutant Ben Skinner taking a hat-trick in just his 2nd over of 1st XI cricket. Across all of our JTAS teams in both Hockey and Cricket we were undefeated, recording victories and draws in all of our games. It was a great way to start the season and there will no doubt be many more memorable achievements and victories throughout the season.
TAS FINALS
This year will see the reinstatement of finals in all TAS sports. The format will be the same as previous years where first position plays against second place for the premiership, third plays off against fourth, fifth against sixth and seventh will play off against eight. For all sports except Rugby the School finishing in with 1st, 3rd, 5th or 7th will host the final. For Rugby there will be central venues, with St Paul's hosting 1st XV and 2nd XV games this year. Finals promises to bring back a high level of competition and an exciting climax to the season.
SPORT INFORMATION
The draw can be located each week at the following link https://www.stpauls.qld.edu.au/new-parents/school-life/sports/sports-draw/
All parents and students are also encouraged to like the St Paul's Facebook page. There will often be updates and information regarding weather arrangements that will be posted throughout the week and on Saturday mornings.
The School sports phone will also be updated each week, 3261 0140
We are also currently looking into a function on our App to provided sport updates and information. More information to come in the next few weeks.
INTERHOUSE SWIMMING CARNVIAL
The changes to the House structure has provided an exciting and unique opportunity to bring together Junior, Middle and Senior schools to compete in the first major Inter-house sporting carnival for the year. Students from Year 3 to 12 will be travelling to Sleemans Sporting Complex at Chandler, to compete in the FIRST EVER St Paul's carnival that has incorporated these different parts of the School. It will allow students to interact, lead, mentor and support each other as they come together as a House in sporting competition.
Mrs Sheppard and I travelled to Chandler this week to organise further preparations for the carnival. It was truly an amazing feeling when thinking about the endless holistic educational prospects that students will be able to immerse themselves in and hopefully develop through their involvement in a Carnival such as this.
Further details will be coming out over the next couple of weeks. Students in the Junior School will receive a letter home shortly and Middle and Senior School students will receive information through their Tutors and/or Co-Tutors. There will also be further details in the next newsletter.
Tim Hughes
Head of Sport Development