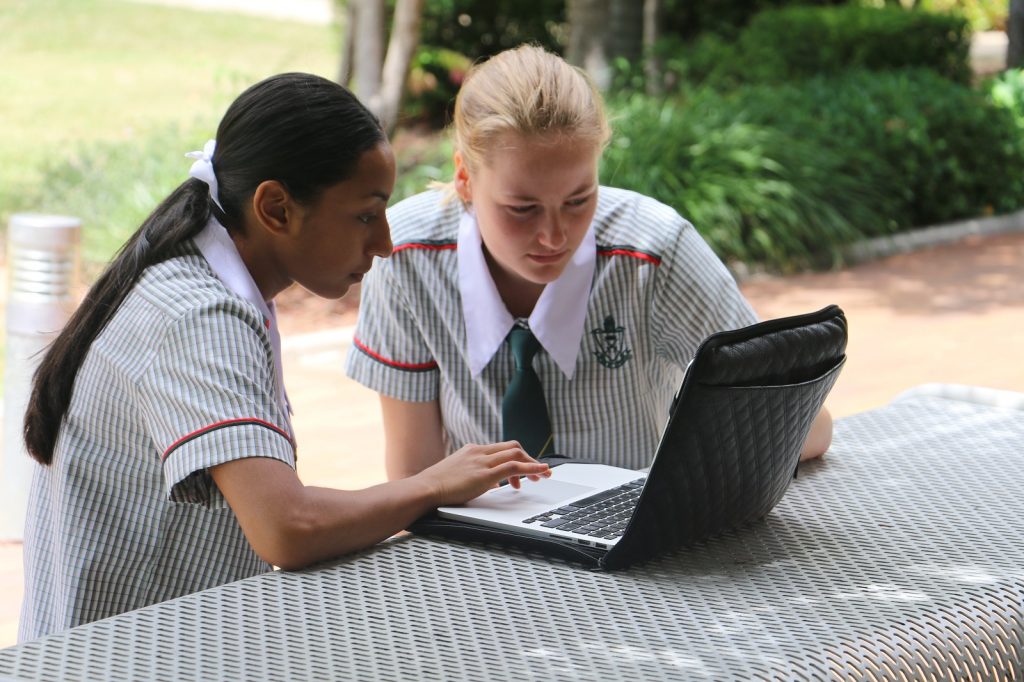 Technological Revolution
At the beginning of the 19th century, a group of textile workers and weavers, calling themselves "Luddites", destroyed weaving machinery as a form of protest against the new technology and in support of what had been until then traditional labour practices. Of course, the fears of the Luddites were quite justified. The Industrial Revolution was in full swing. Factories filled with an enormous variety of newly-invented steam-powered machines were transforming, and in some cases replacing, a range of crafts – especially in the textiles industry. Their world was changing.
Over time, the term "Luddite" has come to mean one opposed to new technologies in general. Today, rather than an Industrial revolution, we are living in the age of a Technological revolution, and many of us are finding this strange new world to be confusing, a little bit daunting and even frightening.
Perhaps it is my age, but I confess to a certain sense of sympathy for the Luddites. Even over the course of my lifetime, technology has brought about enormous change – not all of it good. I look back with a sense of nostalgia to the days when a service station attendant checked the oil and washed the windscreen, while he filled my car with petrol. I remember when withdrawing cash from the bank meant having a conversation with another human being.
Of course, much of our technological progress has been good. Many aspects of our lives in the present are safer, cheaper, quicker and more convenient than they were even fifty years ago. In particular, medical and communication services have made, and continue to make, enormous strides. On the other hand, technology has also given us cyber-bullying and a range of other cyber-crimes.
So what should schools be doing in this "brave new world"? How do we educate children in a world of artificial intelligence and hand-held devices? As you know, these are questions that St Paul's School has been wrestling with for more than four years. We believe that an education worth having must prepare students for a future that we can only just begin to imagine. Our graduates need to be equipped with 21st century skills, including critical thinking, creativity, communication skills, the ability to collaborate and work in teams, personal and social skills, and information and communication technologies (ICT) skills. It is to this end that we have developed (and are continuing to develop) our Realms of Thinking.
Over recent months, I have been working on one specific (and particularly contentious) issue relating to the response of schools to technology: How should we manage the use of mobile phones by students at school? After consulting widely, and investigating the different approaches taken by other schools, we have finalised a new policy – "Mobile Phone and Devices Acceptable Use Policy: Students in Year 7 to 12". I would encourage all parents of students in the Secondary School to read this policy (which can also be accessed via the Parent Lounge), and discuss it with your children. Please pay particular attention to the following aspects of the policy –
-As a rule, students are not to use mobile phones or devices to make calls, send text messages, access the internet, take photos, listen to music or use other applications during lesson time or while engaged in other school activities such as assembly or sport.
-There may be, from time to time, instances in which the teachers allow students to use their mobile phones or devices as part of the learning process. In particular, the camera feature may be used to capture images or record video.
-Parents are reminded that in cases of emergency, the School office can ensure your child is reached quickly and assisted in any appropriate way. Please do not expect that your child will be able to receive or respond to phone calls or text messages during the school day.
-Students who infringe the guidelines and rules set out in the Policy could face having their mobile devices confiscated by staff.
-The decision to allow secondary school students to bring a mobile phone or device to school (or not) is one for parents to make. St Paul's School accepts no responsibility for replacing lost, stolen or damaged mobile devices.
As with many policies, I anticipate that this one may divide opinions. Some will feel that these restrictions are too harsh, while others will feel that we have not gone far enough. However, I trust that we can count on all students and parents to support the staff in the implementation of the new policy, which is to come into effect from the week beginning 14 May, 2018.
Mr Nigel Grant
Acting Headmaster