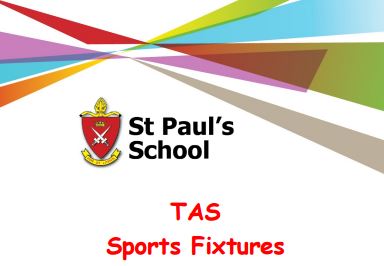 TAS Sports draw now available
Dear parents,
The TAS and JTAS Sports Fixtures for 2017 are now available on the School website and can be found here.
Each week the Sports Draws are updated with game details. The results ladders are also updated.
For more information, contact Mr Tim Hughes [email protected] or Ms Michelle Fraser [email protected].