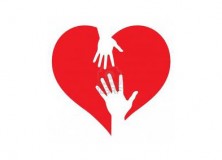 Acts of Kindness
It has been an amazing first semester with the students achieving so much. A few highlights include: the First XV winning their first Premiership since 2003 (amongst a host of other premierships); being ranked as 21st in the State for OP results; our Debating Team again being ranked in the top eight in the State with the chance of going all the way; and, our Entrepreneurial Team winning the Business Competition at QUT. I do like to win, but winning isn't everything and success isn't measured in the number of trophies in the cabinet.
So many students this term achieved personal bests. They set themselves goals, whether on the sporting field or in the classroom. With encouragement from their peers in the newly formed Vertical Tutor Groups, they have worked hard and put in their best efforts. Hopefully the work will pay dividends when they receive their end-of-semester report later next week.
The Cross Country team managed only a handful of students placing in the top 10 in their age groups, but this wasn't a reflection of the hours and hours put in. Students committed to every training, including Saturday afternoons, listened to their coaches, came away with few wins, but lots of personal bests. They each should be equally proud.
Countless students looked for ways to make a difference to other people's lives. From simple acts of kindness, looking for ways to support those less fortunate or who had fallen on hard times, to the 20 students who spent six months training and flew out to spend their mid-year break working in schools in Vanuatu.
Life ultimately is not about the number of wins you can notch up, what you can take and what you can accumulate. Life is about what you can give, the difference you make to others, for in that, fulfilment is found. I am most proud of those students. The ones who work hard, put in their best effort, and who seek to make a positive difference to others.
Dr Paul Browning
Headmaster